Hey, I'm Jason and I created DigiNo – The Home of Online Teaching.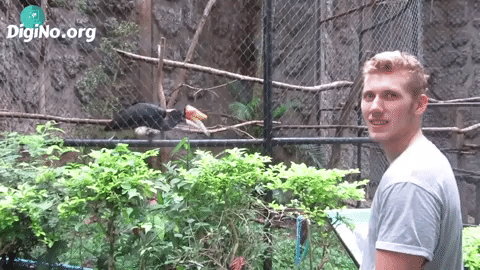 How?
OR…
If you are you here because you want know more about me…then, well, I'm flattered.
Here are some eye-catching headlines for you internet scrollers…
Who is Jason?
AND HOW DOES HE KNOW ABOUT ONLINE TEACHING?
I was a Creative Writing graduate who found himself unemployed for 6 months (the Game of Thrones author position was filled).
During this period of unrelenting failed interviews and rejection letters, I constantly worked on skills to make myself employable.
I finally found a job…but then soon I began to feel trapped in the 9-5 office lifestyle.
I wanted to create things to help people…and I wanted to see what was on the other side of the office window.
So I Quit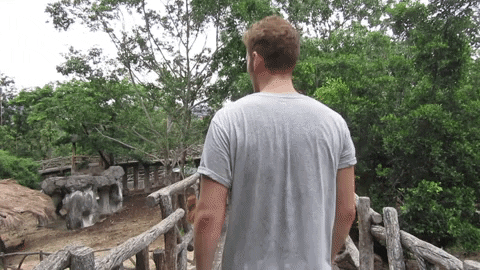 I discovered online teaching and took the risk…despite there not being much information online about it at the time.
I started travelling with my new flexible lifestyle…and I lived happily ever after…
…until I found myself working as a cleaner in a hostel.
I wasn't earning enough money teaching online 2 days a week to keep myself alive.
So I decided to teach as much as I could.
It became my life.
I wrote everything down that I learned along the way…and published it on a blog to help others.
I soon got hired as an Online Teaching Mentor after the company noticed my willingness to help.
Being a Mentor helped me to understand the exact qualities companies were looking for in an online teacher…
…mainly because I was now responsible for hiring and deciding teachers' starting salary.
So I created a free video course teaching people exactly how to get hired with high-pay:
But with my non-stop teaching, writing and mentoring…I was facing burn-out.
I needed a way to make the whole process of teaching a high-volume of classes so much more manageable.
I needed to make online teaching easier!
That's when I started writing articles, to not just inform others of how to get hired and get high-pay, but also on how to make the job FUN and EASY.
And now I've put it all together on this website to give a complete guide of everything I've learned about teaching online.
How DigiNo Evolved
FROM TEACHER TO ACCIDENTAL BUSINESS MAN
An aspect of online teaching that I have yet to mention is the referral bonus.
When you refer a new teacher to the job, you are awarded a cash bonus once they become a teacher.
Remember all those WordPress articles I was writing? I put my referral link in every one.
And thanks to the SEO skills I had learned in my unemployment…and accidentally using low-hanging fruit keywords…my content was now ranking on the first page of Google.
I was getting thousands of clicks on my referral link!
This gave me money to keep on developing DigiNo to make it more and more helpful.
And soon I started discovering more ways to create passive income through online teaching.
I thought to myself – "Why stop at just helping people to teach online?"
So I decided to keep on writing down and sharing everything I discovered along the way…including how to make money while you sleep!
You can check it all out in my article below:
You can also check out a free video course version of how to create a profitable niche website here.
Why Do I Do All Of This?
"YOU JUST WANT LOTS OF SWEET MONEY, DON'T YOU, JASON!"
Yeah money is cool, but when I started DigiNo and was writing all of that content…I didn't make ANY MONEY on referrals for nearly a year. I had completely given up on it.
I made the content because I knew what it was like to be unemployed and desperately searching the web for a job.
I knew what it was like to be completely exhausted teaching every hour under the sun to pay rent.
I wanted to help others as best as I could. That's why I try and be completely transparent and share everything I learn. The money I make from DigiNo helps me to do the three things I love:
Eat
Sleep under a roof
Keep on creating helpful content
Oh, and also…
DigiNo earns referral commissions if you are hired and teach for these companies.
A percentage of these commissions are donated to charity to help build schools in third world countries.
Another percentage also goes towards developing DigiNo to better serve the online teaching community.
DigiNo aims to provide jobs for teachers, teachers for students, and classrooms to the world.
Thanks for being part of it.
I want to help you make teacher referrals too!
My time as a desperate jobseeker also, saw me struggling to find work as a writer because I didn't have any experience. I have found that many teachers are also passionate writers…
…that's why I've set up a guest posting system for teachers to write reviews of their company…and place their referral link in the article. (No professional writing experience required!)
I also decided the best way to share what I have learned is…
…to create a resource page.
This page contains all the top posts and best tools I've used to land a teaching job, make the job easy, earn passive income and travel the world and more!
Check it out below:
It Soon Became Clear…
The next step to optimizing online teaching for teachers…was to also help the companies.
If DigiNo could help the companies better serve the teachers, then the whole experience would be improved for platforms, students and educators.
That's when I started thinking of DigiNo Solutions:
DigiNo Exists To Help You
AND YOU HAVE ARRIVED AT THE PERFECT TIME
I am constantly optimizing the site to suit the needs of every aspect of the DigiNo Community.
Whether you want to become an online teacher, or you are already a teacher seeking to make the job fun and easy, earn passive income, or travel the world…
…then all you have to do is choose the Toucan guide that best suits you: