One of the most crucial aspects of working online?
A secure internet connection!
Choosing the best internet service provider for you depends on which part of the USA that you live in and…what you want to do online.
Most of the country has covered by the top internet service providers so you should be sure of what your requirements are in order to choose which the best broadband internet provider is for you.
Not sure?
If you're not sure which providers are the best for you, consider the coverage, the average speed of the connection (most offer a minimum of 25 Mbps) and how their customer service reviews stack up!
For teach from home jobs, the minimum internet speed requirement is 10 mbps download speed and 2 mbps upload speed so you should also bear that in mind when choosing an internet plan with your ISP.
Let's take a look at the 4 best broadband internet providers for USA online workers…
This is a satellite internet provider and so coverage is nationwide, virtually available no matter where you live.
With speeds of 25 Mbps for all their plans, there's enough speed for online teaching, video streaming, or anything else you may need.
HughesNet has better plans than other satellite internet providers and is excellent value for money. The included free data zone between 2am and 8am also means that you can schedule your overseas online classes and save money on internet.
HughesNet rates above average on customer satisfaction but make up for this with an Express Repair service that ensures 24/7 technical support whenever you need it.
HughesNet Review
HughesNet is one of the leading broadband providers in the US, and the number one choice when it comes to satellite internet. It's a great option for anyone living in rural areas without fixed-line broadband, or where ADSL and fiber-optic speeds just aren't up to scratch.
We've put together this guide with everything you need to know about HughesNet to help you figure out whether they're the right provider for you. Let's get started!
HughesNet Unlimited Plan
Every Hughesnet Internet plan comes with unlimited data with no hard data limits. By 'hard data limits', they mean that they'll never completely cut off your data or charge you extra if you exceed your plan's monthly limit.
Instead, if and when you exceed your basic monthly limit, they'll throttle your internet speeds, but you'll stay connected.
They just reduce the speeds down to around 1-3 Mbps until your package resets at the end of the month. The reduced speeds are pretty slow and might make it annoying to download big files, but it's definitely still usable!
Still, it's better to avoid going over your data limit wherever possible, and data limits differ depending on the plan you choose. With that in mind, let's look at some of the different Hughesnet plans available.
HughesNet Pricing
Hughesnet offers four plans to choose from (prices may have changed since first writing this article). These are:
10GB Data Plan – $59.99 per month
20GB Data Plan – $69.99 per month
30GB Data Plan – $99.99 per month
50GB Data Plan – $149.99 per month
For accurate pricing plans for you, it is best to check their website.
The amount of gigabytes represents the 'soft data' limit, but every plan also comes with unlimited data at lower speeds once you exceed that limit. Compared to many other internet providers, that's pretty good value for money.
You can click the button below to find out more about all the Hughesnet plans right now!
So, which plan is right for you? Well, it really depends on what you plan on using the internet for, how often you plan on using it, and the size of your household. Here's what I'd recommend:
10 GB Plan should be sufficient for small apartments of 1-2 people who plan on streaming a few videos and browsing the internet
20 GB Plan is recommended for small households that stream a lot of HD movies or play a lot of video games.
30 GB Plan is best for larger homes with several connected devices. It's also probably the best option for online teachers or anyone else who works online.
50 GB Plan is suitable for large homes that plan on streaming videos on multiple devices simultaneously
HughesNet Bonus Data
All of the Hughesnet plans also come with 50 GB free 'Bonus Zone Data' during off-peak hours. This means that, between 2 a.m and 8 a.m, you can use an extra 50 GB of data for no extra costs, and without eating into your soft data limit.
I'd recommend scheduling any big downloads (like movies, updates, and applications) for these hours to make the most of the extra data.
The Bonus Zone Data is also useful if you perform teach from home jobs with a company like PalFish, as many teaching side hustles from home operate during these hours, so that's when you'll be teaching and using most of your data anyway. Other online teaching platforms include:
HughesNet Speed Test
Every Hughesnet plan offers the same internet speeds: 25Mbps download and 3Mbps upload. What's great about Hughesnet is that, because it's satellite internet, those speeds are pretty consistent up and down the country.
No matter where you live; no matter how rural the area is, you should be able to access 25Mbps download speeds – and 25Mbps is pretty good!
To put that into perspective, streaming HD shows on Netflix only uses around 5Mbps, so you could theoretically stream 5 shows at once without any problems.
Of course, it might not be the same for every user, and latency plays a part too, but it's a good indication of how fast Hughesnet internet is.
Hughesnet speeds are also plenty fast enough to teach online. Most teach from home jobs ask for 10Mbps download speeds and 2Mbps upload speeds, so Hughesnet checks out.
HughesNet Customer Reviews
Like most internet providers, online reviews of Hughesnet are a bit of a mixed bag. Many users are happy with their experience, particularly the good value for money and bonus data zones, but not every review is positive.
When they do come up, the majority of negative reviews seemed to be from users that misunderstood the soft data limit and weren't happy with the reduced speeds when they exceeded their limit. As long as you understand what you're signing up for, this shouldn't be a problem!
I've picked out a few more pros and cons that come up time and time again in Hughesnet reviews and listed them below.
Pros:
Automatic adjustment feature – Hughesnet adjusts streaming speeds in real-time to reduce data usage
Fast loading speeds – Hughesnet Gen5 compresses web content to help pages load faster and use up less data
Value for money – Hughesnet plans are significantly lower than many other providers
Coverage – Hughesnet internet coverage area is huge
Cons:
Data Caps – many reviewers aren't happy with the data caps on their monthly plan
Latency – As Hughesnet works on satellite internet, latency can be higher than with fiber-optic connections
High early contract termination fees
Other Broadband Internet Providers
If Hughesnet doesn't seem like the right broadband internet provider for you, here are 3 other broadband internet providers to consider instead: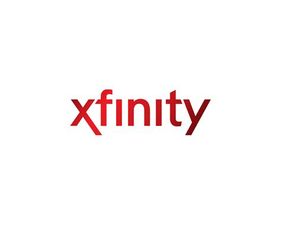 When it comes to raw speed, Comcast provides up to 2,000 Mbps consistently in majority of the USA.
No matter where you are, they have a cable network that is among the largest 2G providers in the United States. While the price may be high, the speed is dependable for online teaching, video streaming and anything else you could possibly want to do on the Internet. You also get a high data cap of 1 TB witch is extremely generous.
The verdict on Xfinity…it's pretty pricey. And not really in the budget for an online teacher – even with a high hourly rate.
But don't worry! Here's some cheaper options…
With ownership of a huge portion of the American internet backbone, AT&T can provide up to 1,000 Mbps, the fastest DSL speeds in most parts of the country! And if you live in a big city, chances are you will get gigabit speeds for your browsing pleasure, especially when combined with one of the best ethernet cables for online work.
In terms of customer service, AT&T has one the highest ratings in the US and has scored 5/5 on many customer service surveys. You get dependable customer service, amazing speeds for online teaching, ManyCam streaming and one of the widest coverages in the country.
Verizon's fiber optic service ranges in speeds of up to 1,000 Mbps but with the latest FCC report showing that speeds are actually 10% faster than reported!
This is perfect for video streams, live conferencing and online teaching. Verizon offers two-year contracts so not so much flexibility, but their plans come with many perks to offset the duration of the contract.
Customer service is excellent and despite the price, offers good value for money.
Final Thoughts on Hughesnet and other Broadband providers
Overall, Hughesnet is one to look at, especially if you prefer satellite internet. However, you should make the decision based on what you require your internet connection for. If your broadband provider and all your other online teaching tools are already secured, then maybe its time to browse the link below…
This article contains affiliate links which provides us with a small commission should you use them and make a purchase. This comes at no extra cost to you and is a great way to support the site. For further details on the terms of the site, read more here: Terms.
DigiNo.org is a participant in affiliate programs including the Amazon Services LLC Associates Program, which is an affiliate advertising program designed to provide a way for websites to earn advertising fees/commissions through the act of advertising and linking to Amazon.com.